Airbnb arranges to celebrate the 60th anniversary of iconic barbie house malibu in California from October 27 to October 29 in 2019, courtesy of a partnership with Mattel and they allow at a time 4 guests for two-night.
Last 2019, October was on the 60th anniversary of the Barbie Malibu House in California, which was arranged by Barbie Mattel & sponsored by Adidas. They allow one guest with up to three friends can spend two nights in a life-size version of Barbie's iconic Malibu Dreamhouse overlooking the Pacific Ocean. The house brings the spirit of the toy Dreamhouse to life, with a plethora of pink decor and odes to Barbie's history throughout the home.
The barbie malibu house offers "panoramic ocean views and beachy, glamorous décor" in Barbie's signature style. And the barbie malibu dream house includes a hobby room, personal cinema, infinity pool, and outdoor meditation zone, with every corner of the house intended to reflect "Barbie's lifetime as a role model to young women everywhere."
During the stay here, guests got one-on-one fencing lessons from world-class fencing champion Ibtihaj Muhammad, who has her own "Shero" doll brand launched to honor famous female role models. And the Columbia Memorial Space Center pilot and aerospace engineer Jill Meyers, get a makeover from celebrity hairstylist Jen Atkin and a cooking lesson by renowned local chef Gina Clarke-Helm.
Barbie Malibu House Playset
This portable Barbie® townhouse encourages the imagination to move right in with cool transformations and lots of storytelling pieces. Classic features are there, too: the bathroom has a toilet with sink, shower, and working lid on the toilet; the fridge and oven open in the kitchen; and a fence piece sports a grill decal to bring the play outside. Additional furniture (like a table and chair) and smaller accessories (like place settings and game board) engage kids in storytelling and exploration. Some pieces have handles a doll that can hold and/or are designed with plug-and-play features that make it easy to clean up, close, and go. Doll not included.​
Most Important Features of Barbie Malibu House Playset
​Imaginations can move right into the Barbie® Malibu House™ — the dollhouse opens to create a play space more than 2 feet wide!
​The 2 stories feature 6 rooms — a kitchen, dining room, living room, bedroom, bathroom, and outdoor patio — plus transformation features make some rooms 2-in-1!
​Flip the wall in the living room to create an entertainment room, swing open the bathroom vanity to reveal the shower, and flip down the bedroom ceiling to transform it into a bunk bed to make room for 4 sisters to sleep!
​Furniture includes a sofa, coffee table, dining table, and 4 chairs; accessories include place settings, food, bathroom items, a sleeping bag, and a game board.
​With a big footprint and lots of pieces, this Barbie® dollhouse makes a great gift for kids ages 3 years and older.
Pros
​More than 25 accessories can be arranged and rearranged to explore design or tell a story — some pieces have a handle a doll can hold and/or plug-and-play design to let kids immerse themselves in role-playing and storytelling.
Cons
Warning – Choking Hazard – Children Under 3. This toy is not suitable for ages under 3 years
Barbie malibu house doll playset with 25+ Themed Accessories
It contains one or more of the following items marbles; small balls; or small parts. Our aim to show you accurate product information. The Barbie Malibu House playset is ready for imaginations to move right in with cool transformations and lots of storytelling pieces!
The Barbie dollhouse opens to reveal so many play spaces and double-the-fun features. Kids can make the 2-story, 2-foot wide dollhouse their own with more than 25 pieces to decorate its 6 rooms – transformation elements bring even more possibilities into the playset. The living room transforms into an entertainment room, the shower becomes vanity and the ceiling becomes a bunk bed to make room for 4 Barbie sisters to sleep.
Although, it has classic features are there, too: the bathroom has a toilet with sink and shower; the fridge and oven open in the kitchen, and a fence piece sports a grill decal to bring the play outside.
The doll-sized furniture and accessories include classic items with signature style, like a pink couch or white circle dining table, and smaller pieces that add big fun, like place settings and a gameboard. Some pieces have a handle a doll can hold (sold separately) and/or are designed with plug-and-play features that make it easy for active play or quick clean up. Fold the house to store away with ease. Tell stories where Barbie doll is hanging with her sisters, having sleepovers or backyard BBQs, celebrating a birthday, holiday, or any day!
There are endless stories to tell and limitless ways to explore living in the Barbie Malibu House because when a girl plays with Barbie, she imagines everything she can become! The barbie malibu house doll playset comes with 25+ accessories that include furniture and household items.
The closet is like a walk down Barbie lane
The walk-in closet comes with clothes from Barbie's many careers over the years. The pink accessory wall highlights an array of careers from Barbie's past, like Nascar Driver, Police Officer, and CEO Boss. You could see life-size versions of Firefighter, Astronaut, and Hawaiian Vacation Barbies' outfits in the closet. The astronaut outfit could give you inspiration for the private behind-the-scenes tour of Columbia Memorial Space Center in Downey, California, that's included in the reservation.
In pictures, the Dreamhouse looks very . . . pink. There's an infinity pool in the backyard with pink and white beach balls, along with pink deck chairs, since there is nothing Barbie loves more than sunning herself in a bikini.
One room is equipped with a walk-in closet full of well-known Barbie outfits, including a neon 1980s-style aerobics outfit, a firefighter uniform, and a spacesuit. (Presumably, whoever snags this two-night stay will be a woman and have the same proportions as the original Barbie doll. That would be unfortunate because according to research from the University Central Hospital in Helsinki,
Finland, a real live human with Barbie's body would lack the 17-to-22% body fat necessary to menstruate.) And of course, since Barbie needs to stay in shape to maintain her unrealistic body, there is even a pink basketball court, along with a pink exercise ball and pink weights. The kitchen is fully stocked with food, along with cookware that is, of course, pink.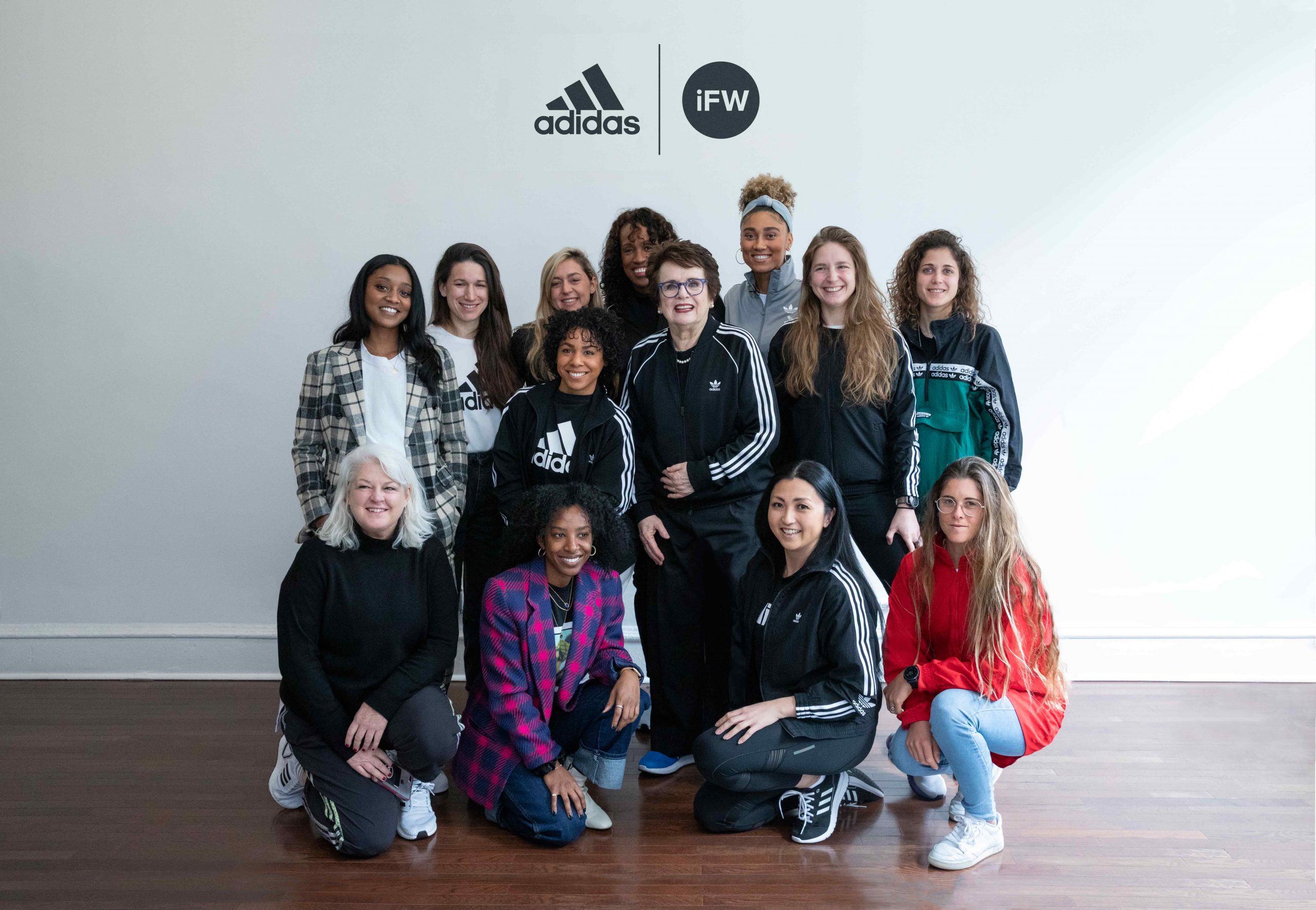 Building the next generation of sports-business leaders
Adidas and iFundWomen team up to help female entrepreneurs gain a competitive edge
But that's not all. The extravaganza comes with even more perks. You'll get a meet-and-greet with the celebrity hairstylist Jen Atkins, along with hair makeovers. You'll get a cooking lesson with chef Gina Clarke-Helm, who owns a popular Malibu restaurant. And to highlight some of Barbie's other interests, you'll get a tour of the Columbia Memorial Space Center with pilot and aerospace engineer Jill Meyers, as well as a one-on-one fencing lesson with Ibtihaj Muhammad, who has her very own doll, one of the first to wear a hijab.
Celebrities Ibtihaj Muhammad
The house also features an outdoor sports court, where guests will be given a one-on-one fencing lesson from Olympic fencing medalist Ibtihaj Muhammad, who has a Barbie doll made in her likeness. Ibtihaj Muhammad made history as the first American woman to compete in the Olympics while wearing a hijab. Ibtihaj Muhammad was the first Muslim American woman to wear a hijab while representing the United States during the Olympics, and Barbie made a "Shero" doll in her honor. According to Airbnb, Muhammad will give each Dreamhouse guest a fencing lesson.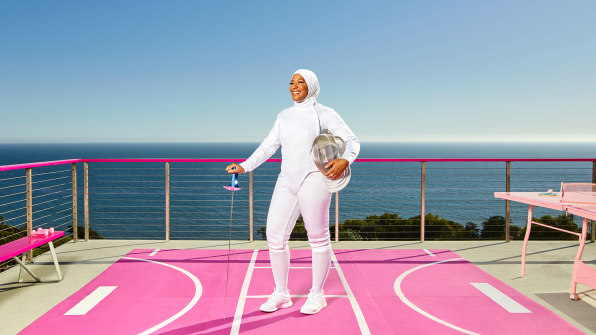 Decking out this Dreamhouse to make it look like Barbie's Malibu property, as well as bringing on all of these experts and celebrities, is clearly an expensive endeavor for Airbnb. The company has invested heavily in marketing in recent years.
According to new financial data obtained by the Information, the company's operating losses in the first quarter of 2019 more than doubled over the year before, to $306 million, "a result in part of a sharply increased investment in marketing," writes reporter Cory Weinberg. In the first three months of 2019, it invested $367 million in marketing, up 58% from last year. This was a bigger increase than in any other category, including product development and customer service, Weinberg explains.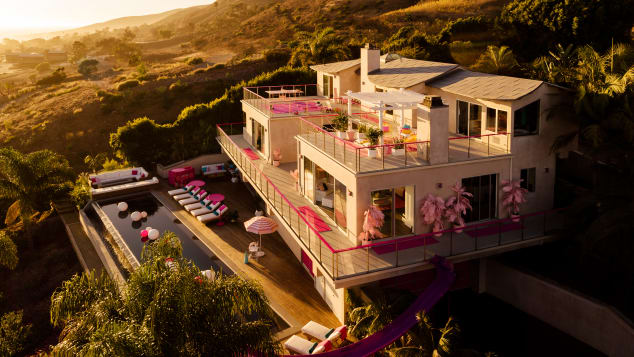 There's an insane closet decked out in Barbie attire, a personal home movie theater, and a peaceful meditation terrace.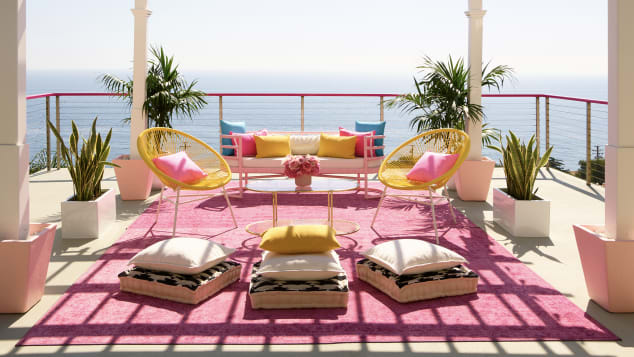 In addition to the once-in-a-lifetime chance to stay in Barbie's Dreamhouse, some pretty inspirational women will be there, too. The world-class fencing champion, Ibtihaj Muhammad, will offer one-on-one fencing lessons. Pilot and aerospace engineer Jill Meyers will give a behind-the-scenes tour of the Columbia Memorial Space Center. Chef Gina Clarke-Helm, founder of Malibu Seaside Chef, will cook farm-fresh food and give a hands-on cooking lesson.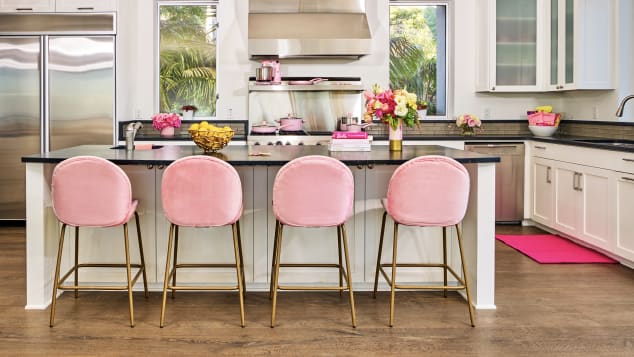 "With panoramic ocean views and beachy, glamorous decor, the home is a larger-than-life recreation of Barbie's signature style and hospitality," added Airbnb. Among the defining features are the pink accents that range from painted walls and furniture inside, to balustrades and sun loungers outside. There is also a bright-pink, oversized large radio speaker that appears to be modeled on a toy version.
Barbie Malibu Dreamhouse can accommodate four guests, with access to two bedrooms, a kitchen with dining, an office, and a craft room.
In addition to relaxing alongside the infinity pool that boasts uninterrupted views of the Pacific Ocean, the guests will be able to unwind in a stone-clad bathtub with windows that look out over the California hills or spend time painting in Barbie's hobby room.
Hanging inside a massive walk-in closet are Barbie-style clothes – including several uniforms that catalog her fashions over the last 60 years. Styles include white cat-eye sunglasses, an astronaut suit, a striped bathing suit, and lots of high heels.
Along with living the Barbie life, up to four guests can also try out a myriad of activities that draw on the careers of varieties of the doll, such as fencing, exploring outer space, and crafting. "The quintessential Dreamhouse will bring to life what drives Barbie, from spotlighting powerful and diverse role models to showcasing underrepresented career paths and giving all girls a voice," Mattel said.
Visitors will have the opportunity to fence on the residence's rooftop with Olympic fencing medalist Ibtihaj Muhammad, who was recently made into the brand's first hijab-wearing doll. Another opportunity is to cook a meal in the all-white kitchen using Barbie's signature pink appliances with local chef Gina Clarke-Helm.
You Can Stay in a Real-Life Barbie Dreamhouse for $60 a Night
Every kid's dream of staying over in Barbie's iconic Malibu Dreamhouse just became a reality. But only for a few lucky people, and only for a couple of nights.
The real-life Barbie Dreamhouse — a massive pink-accented mansion overlooking the Pacific Ocean in Malibu, California — was just added to Airbnb for a one-time, two-night stay, at an extremely reasonable rate of only $60 a night. Barbie is the owner, and she's supposedly taking a trip to Austin, Texas, according to Mattel, so she's handing over the keys to one very lucky group of guests.
In honor of Barbie's 60th anniversary, Mattel and Airbnb have partnered to create the ultimate Barbie fan experience. Here's how the Barbie Dreamhouse competition will work: The first person to book the property when the listing officially opens at 11 a.m. PDT on Wednesday, October 23, will get to vacation in the Dream House for two nights with up to three friends.
The pretty, pink, oceanfront property boasts an infinity pool sans waterslide, an in-house movie theater, a meditation space, Barbie's office, a fully stocked kitchen, two bedrooms, and two bathrooms. Not to mention her fully stocked iconic closet with 60-years of fashion and styles from each of her careers.
While guests are welcome to explore Barbie's closet and all of the rooms, they are asked to treat the property like any other Airbnb spot and leave her belongings alone. Photos and memorabilia from the doll's history will be plastered throughout the space, too.
The Barbie Dreamhouse Airbnb experience also includes a makeover with celebrity stylist Jen Atkin, a fencing lesson with fencing medalist Ibtihaj Muhammad, a cooking lesson in the Dream House with famous Malibu chef Gina Clarke-Helm, and a private tour of the Columbia Memorial Space Center with pilot and aerospace engineer Jill Meyers. On behalf of the guest, Airbnb is donating to the Barbie Dream Gap Project, which aims to inspire and empower young girls to believe in themselves through various resources working to close that gap.
Finally, if staying in the real-life Dreamhouse doesn't work out, fans can always imagine they're in the stunning property by playing in one of Barbie's toy homes. There are plenty of Barbie Dreamhouse options available for accommodating your favorite dolls, including the classic three-story, 70-piece Barbie dollhouse (on sale for $179 at Walmart), the Barbie Malibu House Doll Playset ($99.99 at Target), and the Amazon-exclusive $198 Barbie Dreamhouse.